Equal Pay Act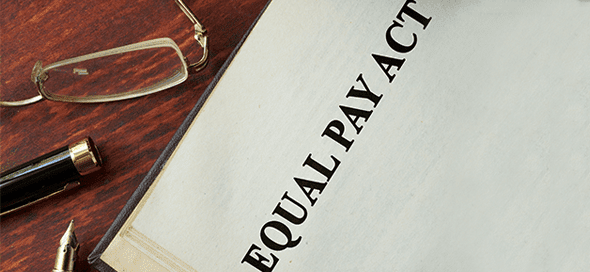 An amendment to the Illinois Equal Pay Act ("Illinois EPA") that took effect January 1, 2022 clarified that the Illinois EPA does not prohibit employers from discussing with job applicants the unvested equity or deferred compensation that the applicant would forfeit upon resigning from the applicant's current employer.
While the Illinois EPA continues to restrict employers' ability to ask applicants questions about their compensation, the amendment clarifies that employers may discuss unvested equity and deferred compensation, only if an applicant for employment voluntarily discloses that the applicant would forfeit unvested equity and/or deferred compensation by resigning from their current employer. If an applicant voluntarily discloses that they will forfeit unvested equity or deferred compensation, employers may request that the applicant verify the aggregate amount of such compensation.
Employers and employment recruiters should be cognizant of this important change to the Illinois EPA, particularly given the current labor market. Further, employers and employment recruiters should be careful to not violate the Illinois EPA if the applicant does not voluntarily disclose compensation from his or her prior employer.
Having an experienced employment attorney evaluate your employment issues is critical to avoiding problems resulting from failing to comply with state and federal law. For more information regarding these or similar issues, please contact Mitchell S. Chaban at mchaban@lgattorneys.com or (312) 368-0100.