Flexibility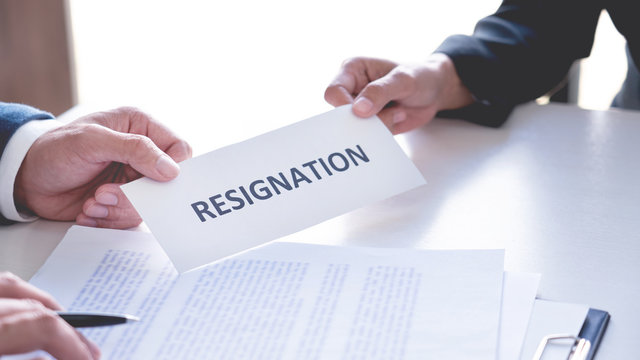 The job market continues to be volatile, and businesses are willing to take more risks to hire proven talent. That means taking the best people from their competition. Business owners therefore need to start preparing for when (not if) a key employee leaves to join a competitor.
Below are some ideas to help you prepare for a key employee's potentially sensitive exit to a competitor and ensure your business is protected: begin preparing and setting up a plan of action so you are prepared to handle.
• Review current restrictive covenant and confidentiality agreements. This is particularly important right now because non-compete laws are changing in Illinois and in other states in the US.
• Update confidentiality agreements to require employees to submit information about their digital footprint on their personal devices, including making those devices available for a forensic review upon the employee's exit.
• Consider implementing phantom equity programs or bonus plans.
• Evaluate your hybrid-work environment and focus on flexibility.
• Audit your IT protocols and ensure your most important data is being monitored and its confidentiality maintained.
• Limit which employees get access to sensitive information – gone are the days that every employee gets access to all your information.
When an employee leaves to join a competitor, employers should immediately take certain preliminary steps to identify possible wrongdoing:
• Preserve the employee's email and activity logs. This data is often auto deleted unless you place a hold on the information.
• Review emails sent to personal email addresses.
• Review all emails sent with attachments.
• Review activity logs.
• Preserve any devices used by the employee.
• Conduct an internal investigation to determine if there has been any other unusual activity.
• Retain a computer forensic expert.
Once these preliminary steps are completed, consider sending a cease-and-desist letter to the former employee and the new employer to ensure any damage is contained. Depending on the circumstances, filing a lawsuit (including seeking immediate injunctive relief) may offer the best protection for your business.
The attorneys at Levin Ginsburg can help businesses prepare for and react to the departure of key employees so that any impact is mitigated. For additional help navigating these issues, feel free to contact Walker R. Lawrence, a partner in the employment law practice at Levin Ginsburg, at wlawrence@lgattorneys.com, or (312) 368-0100.
As we approach the new year and reflect on the radical changes occurring over the last 18 months, recruiting top talent and retaining key employees remains a significant challenge for many businesses. For that reason, many business owners are exploring additional tools and options to attract new talent and keep key employees.
One of these tools is a phantom equity plan. A phantom equity plan offers a business significant flexibility while at the same time giving an employee something of value that is intrinsically tied to the growth of the business. Phantom equity plans provide an employee some, but not all, of the benefits of being an equity holder without the complexity, additional documentation, and voting rights typically associated with equity ownership. These benefits may include: (1) receiving distributions or dividends when such benefits are paid to equity holders, (2) payments upon a sale of the company, or (3) payments upon retirement or separation of employment.
In exchange for providing an employee these added benefits, businesses realize several advantages. First, an employee feels rewarded when they are offered phantom equity, while at the same time creatively aligning an employee's financial goals with the business's success. Second, the terms of a phantom equity plan can be carefully crafted to ensure an employee continues working for a business before earning any financial benefit from a phantom equity plan. Finally, businesses can require that an employee execute updated non-compete and non-solicitation covenants that will be more defensible because the employee is receiving a significant added value (e.g., potential payments under the phantom equity plan) in exchange for signing the restrictive covenants.
While these programs are "simpler" by nature, businesses must still prepare these plans and administer them in compliance with the IRS code and other applicable statutes and regulations. The attorneys at Levin Ginsburg can help design, implement, and prepare a phantom equity plan that is a good fit for your business to allow you to recruit top talent and retain key employees. For additional help navigating these issues, feel free to contact Walker R. Lawrence, a partner in the employment law practice at Levin Ginsburg, at wlawrence@lgattorneys.com, or (312) 368-0110.