NLRB
Employee handbooks are common in most businesses, and employers often prepare one (or find a template) and then forget about it. During the Obama administration, handbooks became a hot topic in the employment arena because the National Labor Relations Board ("NLRB") attacked employee handbooks from every conceivable angle by arguing that a harmless neutral policy infringed on an employee's right to engage in protected concerted activity. Handbooks became boring again under Trump, but with the increase in unionization across the country, the NLRB has once again set its sights on employee handbooks. The NLRB recently filed a complaint against Starbucks alleging that 19 of its policies violated its employees' right to exercise their protected rights.
The NLRB complaint was surprising because its allegations challenge NLRB's own precedent ruling that a facially neutral policy will be reviewed under a "reasonable interpretation" standard. Under that rule, if a policy does not, on its face, interfere with an employee's rights, it is presumed lawful.
The Starbucks complaint filed by the NLRB appears to be attacking this precedent because several of the policies in the complaint are facially neutral. The NLRB argued that the following policies violated employees' rights to engage in protected concerted activity:
Prohibition Against Harassment
A Respectful Workplace Is Everyone's Responsibility
Shirts, Sweaters and Jackets
Pins
Personal Mobile Devices
Personal Telephone Calls and Mail
Social Media
Soliciting/Distributing Notices
Video Recording, Audio Recording and Photography
Acceptable Use of Starbucks Electronic Communications Systems
Confidentiality
Conflicts of Interest
Media Inquiries
Mobile Computing
Requests for Partner Information
How We Communicate
Conflict Resolution
Corrective Action
[Back Cover]
Why is this important?
Employers will need to review their employee handbooks if the NLRB reverses its precedent. With the NLRB and union activity growing recently, businesses may find themselves facing allegations that their employee handbook is infringing its employees' rights to unionize. This situation only highlights how important it is for business to review their employee handbooks at least once per year. For additional help navigating these issues, feel free to contact Walker R. Lawrence, a partner in the employment law practice at Levin Ginsburg, at wlawrence@lgattorneys.com, or (312) 368-0100.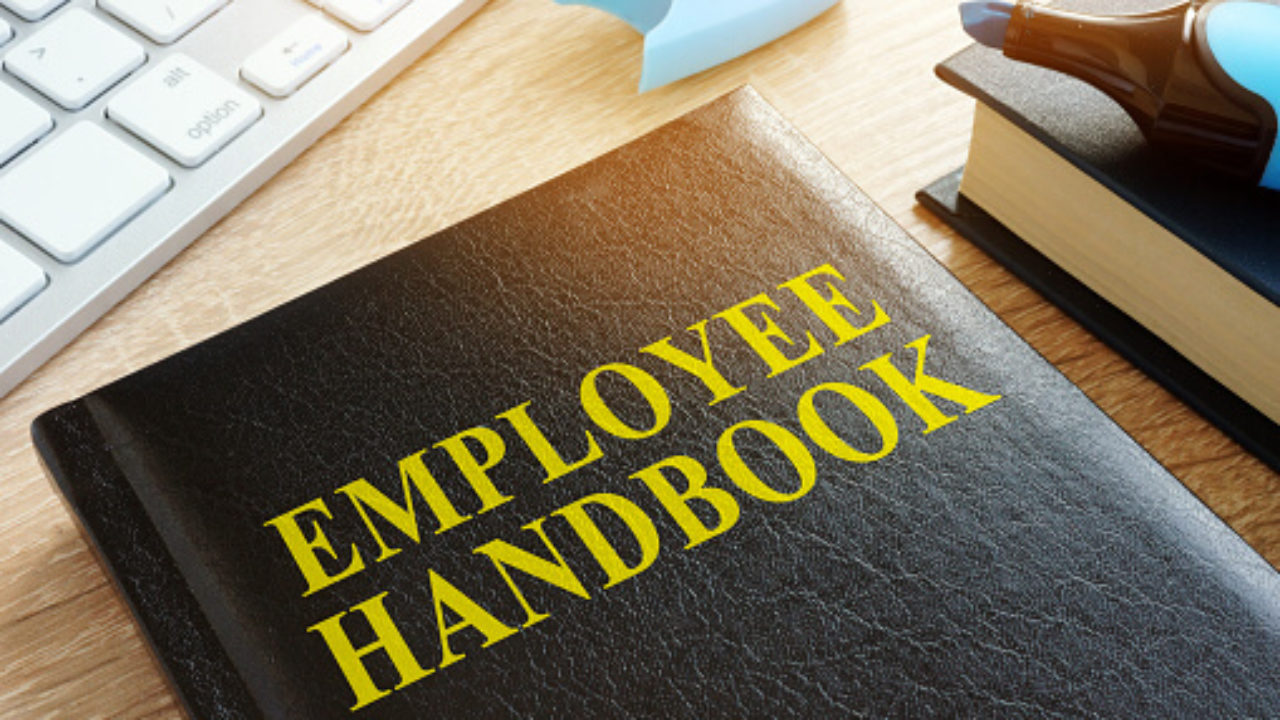 Along with the election of a new President in 2020 came the appointment of a new National Labor Relations Board (NLRB) General Counsel. In line with how many federal agencies work, the appointment of a new General Counsel often brings numerous adjustments to the law and doctrinal shifts, including overruling legal precedents that were in place during a previous administration. Two such expected changes in the law involve 1) employee handbooks, and 2) confidentiality and non-disparagement provisions in employee separation agreements.
Employers should expect significant modifications in the law regarding the enforceability of certain provisions commonly found in employee handbooks. Employee handbooks commonly include confidentiality rules, non-disparagement rules, social media rules, media communication rules, civility rules, rules requiring respectful and professional conduct, and offensive language rules. For those rules that could be interpreted as infringing on employees' rights to engage in protected concerted activities (employees' rights to act with co-workers to address work-related issues), the new General Counsel of the NLRB is seeking to shift much of the burden back onto employers, even when the rules seem facially neutral, to prove that the rules do not infringe on employees' rights. If a "reasonable employee" believes that the rule is infringing on his or her rights to engage in protected concerted activity, the General Counsel of the NLRB likely will consider striking those rules. Employers therefore should expect much greater scrutiny of their handbooks and should consider revising or removing certain provisions currently in their handbooks.
The enforceability of certain "employer friendly" separation agreement provisions and confidentiality rules will also likely be reconsidered. Under the prior administration, separation agreements that contained confidentiality and non-disparagement clauses were by and large found to be lawful. For example, the NLRB upheld a provision in a separation agreement prohibiting a departing employee from making any public statements detrimental to the business or reputation of the employer. In the near future, however, such a provision will likely be found unenforceable. With respect to confidentiality, the NLRB determined during the previous administration that a confidentiality provision in an arbitration agreement prohibiting the disclosure of evidence outside of the arbitration proceeding or of the arbitration award itself was valid. However, that holding is likely to be overturned during the current administration. As such, employers will need to consider revising certain portions of their employee separation agreements.
Other changes in the law are on the horizon as well. As always, should you have any questions regarding the impact of employment issues on your business, please do not hesitate to contact your Levin Ginsburg attorney.